How to Change Shot Timing & Meter in NBA 2K23?
myfifa15coins
Date: Oct/14/22 09:53:08
Views: 757
Following our previous "how to buy cheap MT 2K23 with real money?" guide, we're bringing you a new guide on changing the shot timing & meter.

NBA 2K23 allows players to pick their preferred Shot Meter Style from a wide selection and change when to release the shot. But how can you change your shot timing & meter? Now, to help all players and ensure that you are playing with the best settings for you, here's how to change Shot Timing & Meter in NBA 2K23.

How to Change Shot Timing in NBA 2K23?

Timing is one of the most crucial aspects when shooting in NBA 2K23. Whether deep to mid-range shots, layups, or even free throws, timing is a large determining factor in your success at shooting the basketball. As a result, knowing how to change your shot timing is absolutely vital.

To change the Shot Timing settings in NBA 2K23, all you need to do is:

1. Click on the Features tab on the home screen.
2. Select 'Controller Settings.' You will see many options regarding shots that you can change.
3. Scroll down with the left stick until you find "Shot Meter Type," and click on it.

Here are the Shot Timing options to choose from in NBA 2K23:

• Shots only
• Layups only
• Real Player %
• Shots & Layups

In addition to that, players can also choose the preferred time to release the button via the 'Shot Timing Release Time' setting. Players can choose either Very Early, Early, Late, or Very Late.

Also, players can change the Free Throw Timing settings in NBA 2K23. To change the free throw timing setting, scroll down that same menu for the Controller Settings until the 'Free Throw Timing' is found. Players can pick either 'User Timing' or just go by the player's free throw percentage via 'Real Player %.'

How to Change the Shot Meter in NBA 2K23?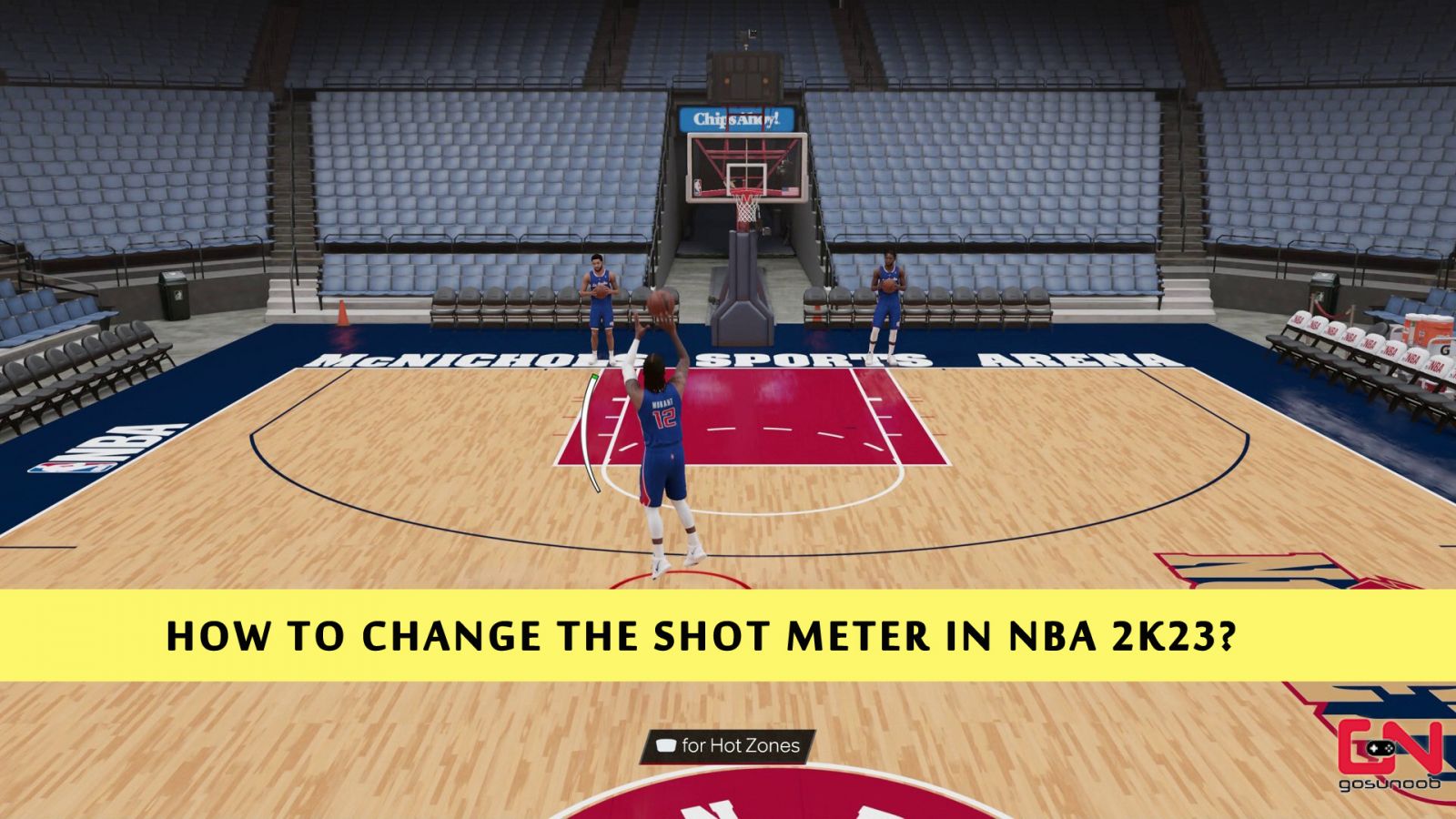 Changing the shot meter is pretty easy, and there are two ways to go about it. Both are given below, along with the steps you need to follow to change the shot meter:

1. Through In-game Settings

One of the ways through which you can change the shot meter in NBA 2K23 is through the in-game settings.

1). Opening the options/quit menu.
2). Once you have done that, look for the 'Controller Settings' in this tab and click on it.
3). A new window will open in front of you where you must navigate to 'shot meter type.'
4). Here, you will be able to choose any of the types that you want.

2. Through My Career Settings

The second way of achieving your goal is through MyCareer settings. We will guide you step by step through the process:

1). As you open the NBA 2K23 main menu, select the MyPlayer tab by toggling the different options.
2). Then, select the Animations option.
3). You must toggle between different options and select the Gameplay Effects tab.
4). Now, select the Jump shot meter tab and choose your suitable meter.
5). There are five options to pick from:
• Curved bar – side
• Curved bar – mini
• Straight bar – mini
• Comet – high
• Tusk 1 – under
6). You can try out these animations before you select them for your player.
7). Alternatively, you can change the Graphic type, color, and SFX for your basket throw.

Now that you know how to change your shot timing & meter in NBA 2K23, don't forget to visit here to check out a few tips to improve all your Dunks in the game.