Madden 18 Patch 1.04 Is Now Available On Console: Addressed Issues
myfifa15coins
Date: Oct/30/17 17:03:20
Views: 1227
The patch 1.04 of Madden NFL 18 is now out, the patch brings a lot of amazing content, and it also adds new features to Madden Ultimate Team, players can replay scenes in Longshot, and adds in tournament rules for competitive Madden. Today, let's list related content for this patch, the others content and more the latest guides, reference from here.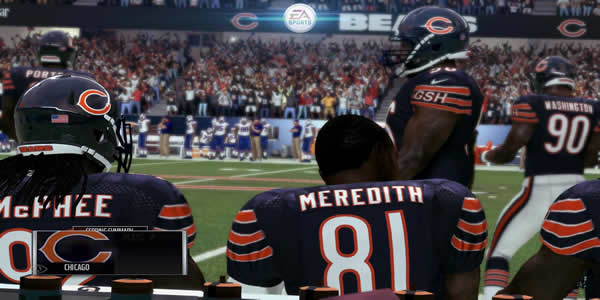 Gameplay:
Fixed an exploit blitz out of 3-4 under
Addressed animation issue with cut blocks
Improved the MUT chemistry abilities graphics
Tuning to diving catches on competitive game style
Tuning to decrease hit stick and cut stick fumbles globally
Fixed an issue where the QB could not dive while scrambling
Addressed issue of receivers freezing at the line in MUT Squads
Fixed exploit around playmaker mechanic while using Target Passing
Fixed issue with receivers on bubble screen running the incorrect route
Added timing rumble to kick meter when enabling accessibility options
Fixed an issue around the gauntlet in skills trainer stopping at level 39
Tuning to reach tackles attempts by defenders being blocked by receivers
Added the ability to create more complex rules for sets and lineup restrictions
Fixed the issue with players recovering a fumble not being able to be tackled
Addressed an issue around the "Bad Ballhawk" user banner triggering incorrectly
Addressed issue around the Camera being reset after a kicking play in MUT Squads
Fixed issue around fumble recoveries not being tracked correctly in the stats menu
Tuning to improve man coverage defenders getting beat deep by slower receivers
Fixed an issue where the defense could reset the offense's ID Mike via reset play mechanic
Addressed many exploit blitzes that deal with QB Contain players and "locking" the Tackles
Fixed issue where the Gun Monster formation was leading to pancake blocks by the offensive line
Fixed an issue where a user would be unable to call a timeout after the opponent had called a previous timeout
Added penalties to users who use the LB/L1 CPU- defensive assist mechanic on Competitive Game style
Tuning to increase inaccurate throws when using non-QB's at the QB position
Addressed two exploits around receiver-motions that forced defensive backs out of their coverage assignments
Addressed an issue around Defensive Pass Interference catch animations triggering incorrectly in the Competitive Game style
Above mentioned is just a little, the full patch notes, recommend you to visit U4GM, it will offer what all you want, beside that the full patch details, as a renowned madden 18 coins supplier, we will never let you down.