Madden NFL 18 Tips On Coin Making Methods
myfifa15coins
Date: May/18/18 14:10:41
Views: 1575
In Madden NFL 18, you'll need coins to upgrade your players and buy certain packs in Madden Mobile 18. Or you can choose to buy NFL 18 coins. Here are some tips on coin making methods.
But to be the best, you'll need to upgrade your star players and buy certain card packs as you progress through seasons, leagues, and head-to-head matchups. And to do this, you'll need coins - one of Madden 18 Mobile's in-game currencies.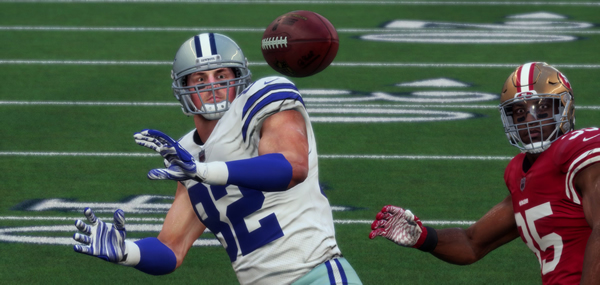 There are several coin making methods and strategies for getting coins in Madden 18 Mobile. Some of them are organic, while some will take a little bit of creativity to pull off. Here's how to maximize your time and effort while getting them.
When you first boot up Madden 18 Mobile, you'll start with 400 coins -- but the game will immediately make you spend those coins on the Madden NFL Starter Pack. However, even though you'll have to start from scratch when it comes to coins, the game will take you through a sequence of tutorial challenges that will not only teach you how to play and what each mode has to offer, but it will also give you coins for completing challenges.
By the end of your first set of Brady Camp challenges, you should have 2,850 coins -- 2,100 for reaching level 2 and 250 for completing each drill. As you continue through the game's rather extensive tutorial, you'll make coins and spend coins, ending up with about 12,000 coins when all's said and done.
As you move forward, you'll find that almost every activity gives you coins. Some give more coins than others, so to maximize your efficiency, make sure to look at the coin reward icon at the middle left of each event card and choose the ones with the highest returns on investment first. Here are the events you can complete to get a fistful of coins.
1. Live Events
This coin making method comes with a hefty RNG. These events rotate between every few hours (at the shortest) and every other week (at the longest). Some will only net you 60 coins -- but others will net you upwards of 480 coins. And the best part about these Live Events is that you can repeat them as many times as you want within the allotted time frame, which you can find via a countdown timer at the top of each card.
2. Head-to-Head Matchups
Another way to get coins is to take on head-to-head matchups. These games pit you against other real-life Madden 18 Mobile players in six-drive contests of superiority. These matchups are worth it, though, because each drive you complete with a touchdown nets you 50 coins, while simply initiating your first head-to-head matchup will get you 150 coins.
3. Madden Mobile 18 Season
This mode takes you through the NFL season, with each quarter being one minute in length. Each game takes 50 energy to play, but you'll be well-rewarded for the investment because each quarter you complete will give you a whopping 200 coins. That's 800 coins for a single game. Throw achievements on top of that, and you'll be rolling in coins in no time.
4. Madden Mobile 18 Achievements
One of the best ways to get coins fast is by completing achievements, which will get you anywhere between 150 and 1,000 coins for each completion.
5. Longshot Mode
Madden 18 Mobile also brings along Madden 18's Longshot story mode. This version isn't anywhere near as robust as its console counterpart, but it will provide you with coins for leading Devin Wade through various on-the-field scenarios. Completing most challenges will get you in the neighborhood of 50 coins. This is an easy coin making method.