NHL 18: The Ice Hockey Basic Positioning's Full Tips And More
myfifa15coins
Date: Aug/13/17 05:47:57
Views: 1263
In NHL 18, full tips will help you all out. Probably, you know about some of basic tips, but, some main and significant tips, do you know that? Today, let's analyze ice hockey basic positioning, if you have more questions, welcome to U4GM and directly go to website.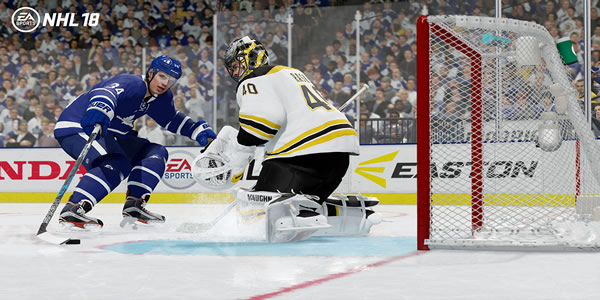 If the puck gets in close and at a sharp angle, then you'll need to be more aware of your angles. Generally speaking, when the puck is in different positioning, and what need to do?
Half Boards
Since this is a low shot, you don't need to be overaggressive, its a common mistake a lot of goalies make. Line up your pads with the post and this will shorten the distance to move left or right if they try a cross crease.
Behind Your Net
Drop to butterfly and stay still until the skater commits to one side, then you can move towards that post. Since you are already in butterfly when you hold the post your goalie will go into the RVH position.
Corner
Pucks in the corner are very situational. You can hug but if there's an obvious pass in front of the net, get off the post and get ready to make the save. The key thing to remember they can't score from the corner so you don't have to hold the post if you see a scoring threat in front of your net.
Wide Angle Shots
This is where you need to make sure you have shortside covered as goalie's have a hard time making saves from this angle. You can use the stand up post hug or move yourself just ahead of the post and you should have the angle covered.
Wide Points
If the puck is in the wide points, play slightly towards the middle of the crease and made sure your feet are just ahead of the post. This will help make sure you have your angles covered for a shot or deflection attempt and this will help have more rebounds have a better chance of getting kicked to the corner.
Slot
When the puck is in the slot, stand in the middle of the crease. You'll have your angles covered and you'll have time to move to the left or right if they try a one timer towards either one of your posts. If he's winding up or loading a wrister and you know he's trying to snipe a corner, then you can move up towards the top of the crease to cut down the angle.
Above Mentioned tips that basic positioning, more tips including control settings, movement control tips, helpful tips, desperation moves and more. Ice hockey simulation video game NHL 18 is set for launched on September 15th, more tips need to know for you, at the same time, it is necessary to obtain NHL 18 Coins.