The Dispute About Michel Platini Stand For FIFA Top Job
myfifa15coins
Date: Jul/30/15 09:56:41
Views: 1047
Since Michel Platini confirmed that he will stand for world football's top job, he has been criticised by two potential Fifa presidential rivals. Platini announced that he wants to succeed Sepp Blatter on 26 February when elections take place.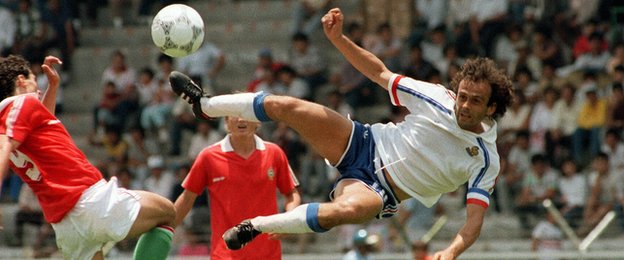 The Uefa president, 60, says Fifa needs to "turn over a new leaf" after being dogged by corruption allegations. However, Prince Ali Bin al-Hussein and Musa Bility claim Platini would be a bad choice as a successor.
Prince Ali, who stood against Blatter in the last presidential election, said that "football's fans and players deserve better". A member of the Jordanian royal family, he added that Fifa needed a "new, independent leadership, untainted by the practices of the past". Bility, president of the Liberian Football Association, agreed, saying Platini would bring "chaos", "more division" and "more problems". In an interview with the BBC's World Football programme, he added that the Frenchman "doesn't represent the change that we all want".
Platini, a former three-time Ballon d'Or winner, has a good chance of becoming Fifa president after receiving indications of support from four continental confederations. Scottish Football Association chief executive Stewart Regan is among his backers, insisting he had done a "fantastic job" at Uefa.
"He's developed the financial revenue streams for football and has led the way, led from the top," Regan told the BBC's World Service, "He's allowed every national association to have a voice. He consults and engages with chief executives and presidents... that's been a breath of fresh air. He listens and he's very innovative and creative."